Welcome
Sunday, 13 October 2019 21:22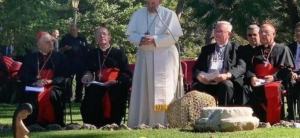 Idol worship was on full display in preparation for the Pan-Amazon synod, with the tacit approval of Pope Francis. Although the Synod hadn't yet started, the celebration of pagan ceremonies added weight to the concerns being voiced by prominent prelates and laymen that the Synod will be a vehicle for apostasy.
Monday, 07 October 2019 05:57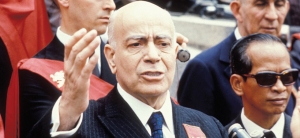 Dr Plinio Corrêa de Oliviera was the founder of the Brazilian Society for the Defense of Tradition, Family and Property (TFP). His classic book, Revolution and Counter-Revolution was written in 1959 and was remarkably prescient in his description of the challenges which would one day face the Church.