Displaying items by tag: British Politics
Friday, 28 August 2020 09:23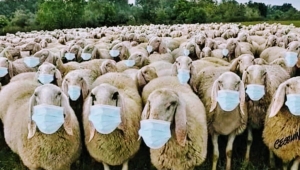 The British are surprised at the submissive reaction of Australians and New Zealanders to our governments' vicious lockdown measures in response to what is, for most, a mild Covid challenge. This invites the question - are we in the Antipodes any more supine before the power of the Covid State than the Brits are?
Saturday, 24 November 2018 11:17
The case for Kings has long been voted out. The problem with Democracy is that all votes are equal, so the vote of the King was (is) worth the same as that of the average taxpayer. And the half-wit who does not know her/his own gender, the mentally deficient dole bludger who holidays in Bali on the taxpayer benefits he gets fortnightly, and the Muslim fellow down the road who wants all Infidels to do as Allah said 1400 years ago, or else: and his four wives, who will all vote as he tells them or get a beating. He and they are all on benefits too. The taxpayer weeps. The King too. Then we have the election process. The pre-selection of toadies: branch stacking; gerrymandering. The average punter has little effect on who is being voted for. And 'the system'. Designed by clods in order to conflate. More weeping and gnashing of teeth have been heard from America in the past few weeks, such that normal conversation in the Tavern has been all but drowned out. The Land of the Free has never been known for clean elections. They have barely moved on from the Rotten Boroughs that blighted Britain.