Displaying items by tag: cardinal george pell
Wednesday, 22 April 2020 07:08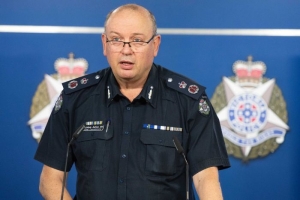 Accepting that the Victorian institutions involved in getting Pell need reforming, this two part essay explores the uncanny parallels between the Pell case here and similar cases in the UK, and draws lessons from these in charting a course towards reform.
Monday, 03 April 2017 08:32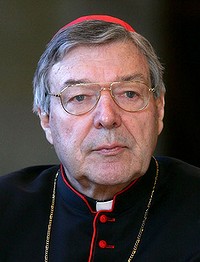 This talk was given by Cardinal George Pell at the Legatus Summit in Florida, in 2006. It appears on the Endeavour Forum website and is used here by permission. The Endeavour Forum is an Australian organisation, who describes itself thus:
Endeavour Forum started out as Women Who Want to be Women. That explains the four Ws on the ship Endeavour above. [ - on their emblem.] It was set up in response the militant feminism which first came around in the early 1970s and which became increasingly influential in the Whitlam and even Fraser Governments. While militant feminism did address some legitimate grievances it went too far getting into issues like abortion, equal opportunity and affirmative action. There was a need for women to defend the legitimate rights of traditional women in families and the rights of male breadwinners to get jobs. We believe that men and women are equal but different not equal and the same.