Welcome
Thursday, 20 June 2019 22:55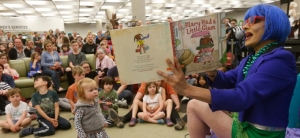 It was a tense and chaotic scene at the South Hill Public Library in Spokane, Washington, last Saturday, June 15, and now both sides in this controversy are preparing for a second round of the Drag Queen Story Hour, which targets toddlers and pre-teens.
Wednesday, 08 May 2019 19:26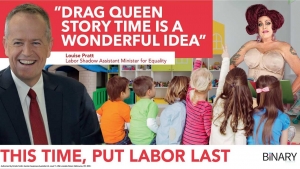 This website has featured many articles on the prevalence of highly sexualised school curricula and the push from progressives to indoctrinate every child with its soul-destroying ideology. With the Federal Election drawing ever nearer, advocates for the family are trying to expose this agenda, but are meeting with resistence from all quarters.