Displaying items by tag: freemasonry
Monday, 16 December 2019 00:55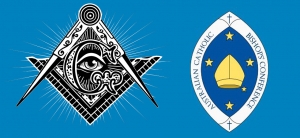 Back in July, I wrote an article for The Remnant on a Queensland priest who publically admits to having been a Freemason for more than a decade. While that is shocking enough, the most disturbing part of this story was that the priest claims to have a letter from the Australian Catholic Bishops Conference, giving permission for Catholics to become Masons. Now evidence has come to light which suggests that, in fact, this is the official policy of the ACBC.
Friday, 05 July 2019 12:31
A Catholic priest who is also a Freemason has claimed that the Bishops Conference now allows Catholic men to become 'Australian' Freemasons.