Displaying items by tag: medical research
Wednesday, 01 April 2020 06:53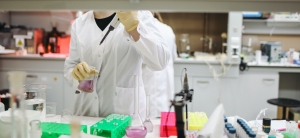 On March 25th, Children of God for Life exposed Moderna's use of the aborted fetal cell line HEK 293 and the morally produced version by Sanofi Pasteur. This time it's Janssen Pharmaceutical, owned by Johnson and Johnson, that is using their PER C6 Ad5 technology, derived from an aborted baby's retinal tissue.
Monday, 02 September 2019 00:13
This meticulously researched document explains the direct link to the abortions involved, the cell lines created and gives footnote links to the science documents which describe the work of the scientists who use aborted babies to create vaccines.