Displaying items by tag: new world order
Sunday, 13 September 2020 08:43
Conspiracy theory has been invoked by Victorian Police commanders to tarnish the reputations of citizens who object to totalitarianism. What is conspiracy theory? It is worth unpacking in these weird times. It turns out that many conspiracy theories are respectable. Indeed, they explain much of the world.
Wednesday, 06 May 2020 22:34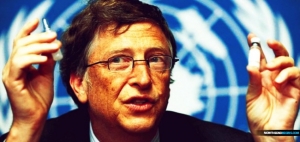 The COVID 19 virus has done many things. One thing it has done is to provide a brand new platform for the ubiquitous billionaire globalist Bill Gates to promote some of his dangerously wacky ideas for changing the world.