Displaying items by tag: notre dame
Monday, 22 April 2019 08:13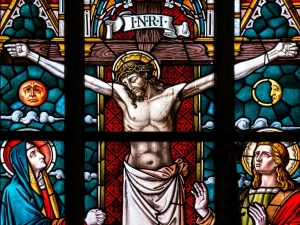 It's wonderful news that all of a sudden Rugby Union Australia believe in God, Heaven & Hell. Many of us had been under the distinct impression they were largely indifferent to Christian theology & doctrine. All that was cleared up marvelously though when they judged the record try scorer of all time, Israel Folau, to be more immoral than the philandering, drunken cokeheads which litter the various Australian football codes.
Sunday, 21 April 2019 00:09
For Catholics, the historic cathedral's most valuable item is not a golden artefact or a prized antique; even Jesus' venerable Crown of Thorns pales into insignificance when compared to this true treasure.