Daniel Giles
Tuesday, 11 April 2017 10:51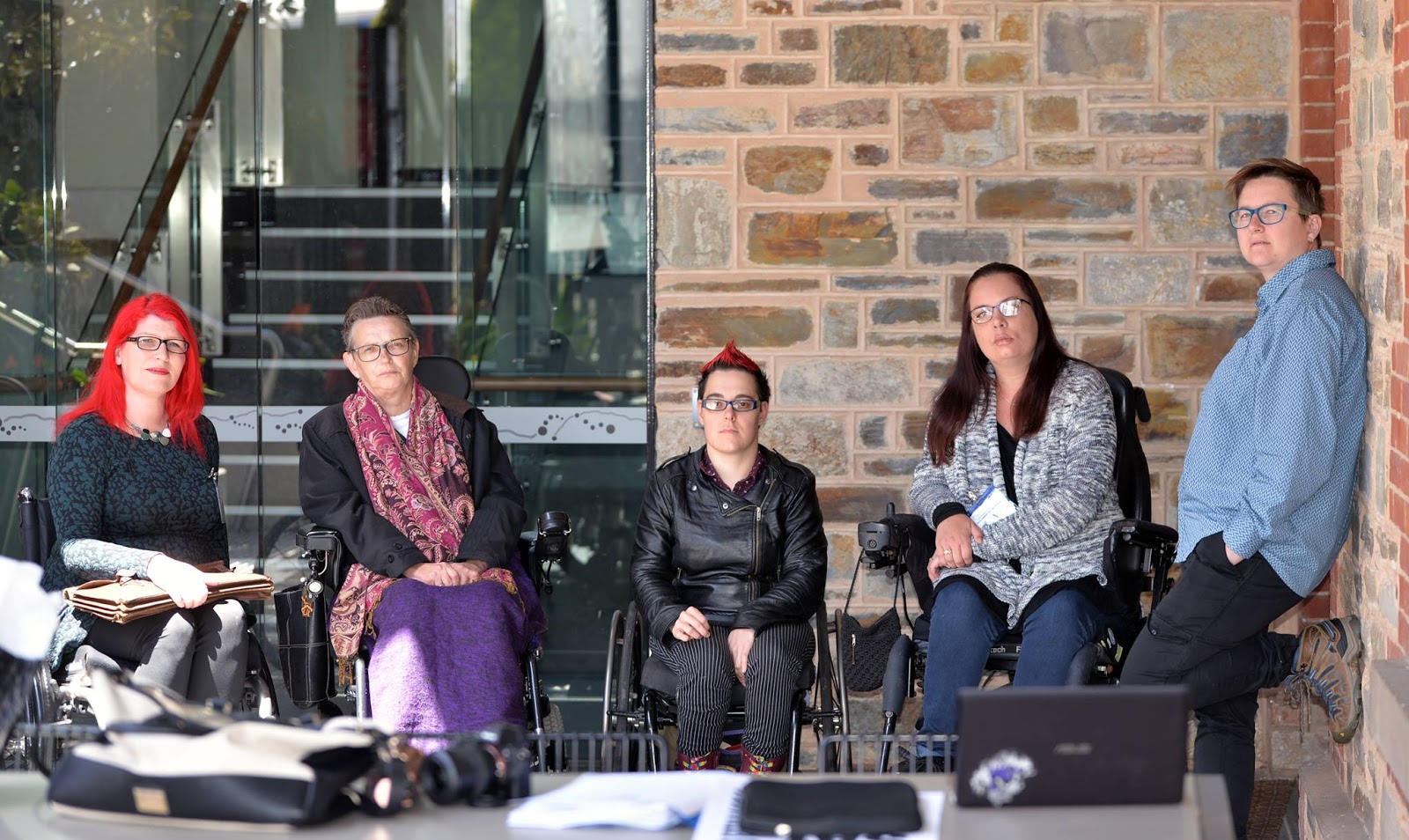 As the debate on the legalisation of euthanasia and assisted suicide in Victoria ramps up in the coming months, Daniel Giles discusses how fellow disability advocates feel about this important topic.
[Note on the accompanying photograph: Disability advocates in Adelaide last year for the parliamentary debate on euthanasia (source: http://gimpled.blogspot.com.au/2016/10/why-we-must-not-go-gently-into-night.html) Courtesy: Paul Russell]
Disability advocates in recent times have raised concerns about the impact the legalisation of euthanasia and/or assisted suicide will have on them. There are people within the disability community actively campaigning against both.