Displaying items by tag: australian conservatives
Thursday, 04 July 2019 07:01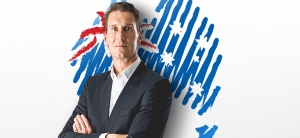 Senator Cory Bernardi has had the wind knocked out of his sails by successive electoral defeats for his party. Hindsight is 20:20, and he should never have left the Liberal Party. The Australian Conservatives had all the potential in the world to bring a genuine conservative revolution to Australian politics, but not as a party in its own right.
Monday, 01 April 2019 07:48
Australians will be going to the polls in May, with only two possible outcomes: a Liberal government, headed by Scott Morrison, which will be ostensibly 'conservative' or 'right-wing', or a Labor government, a 'progressive' or 'left-wing' one, led by Bill Shorten. As with last year's Viktorian state election, the watchword among Christians, especially pro-lifer Christians, is "keep Labor out." However, in that election, despite intese lobbying, Labor stayed in power and significantly, enjoyed a swing in its favour across most of the state.