Home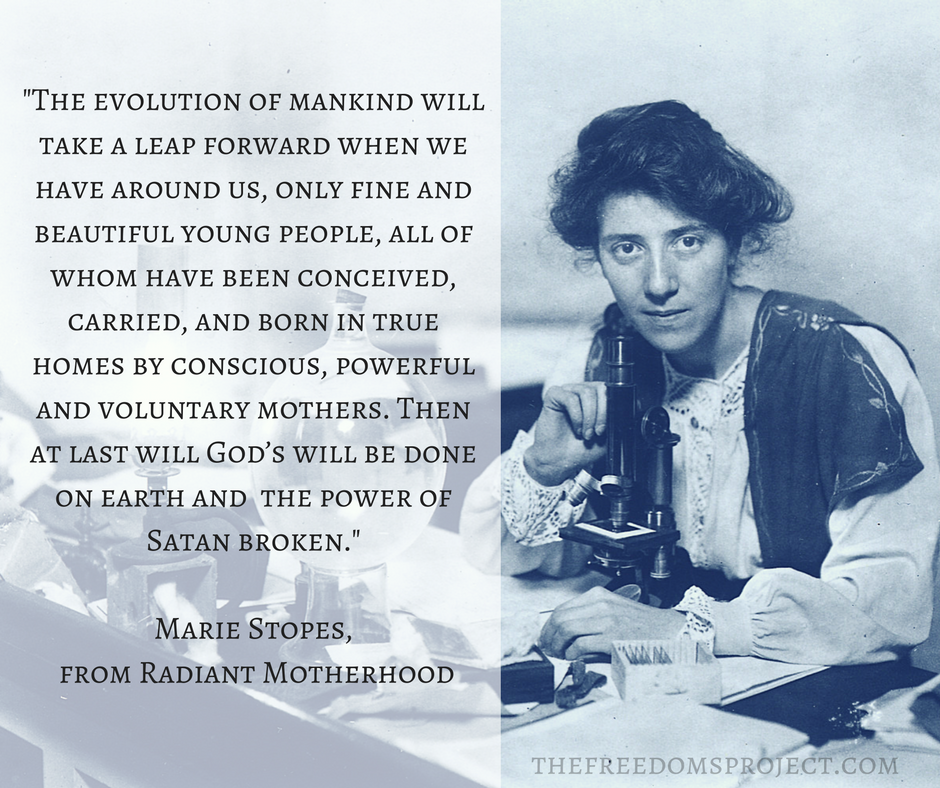 The founder of Marie Stopes International left a legacy rivalled only by Planned Parenthood's Margaret Sanger: the belief that discrimination on the basis of race, wealth and wantedness is the right of women and that they are only truly free when allowed to legally dispense with their children. Marie Stopes saw herself as a visionary whose 'evolutionary' take on marriage would create a world where child labor was acceptable but unplanned children were not.
The evolution of mankind will take a leap forward when we have around us, only fine and beautiful young people, all of whom have been conceived, carried, and born in true homes by conscious, powerful and voluntary mothers. Then at last will God's will be done on earth and the power of Satan broken. Radiant Motherhood, p 252.
I think you'll agree that the power of satan is increased, rather than diminished by the world's insistence on physically perfect, wanted children born into exclusively wealthy, caucasian households!