Debi Vinnedge
Debi Vinnedge is the Executive Director of Children of God for Life, a non-profit, pro-life organization focused on the bioethic issues of human cloning, embryonic and fetal tissue research. In addition she serves as a member of the Board at Sound Choice Pharmaceutical Institute and her organization is an official member of the American Life League Associates program.
Ms Vinnedge is a nationally recognized author and speaker and has provided written testimony for Congressional hearings on embryonic stem cell research. She introduced the Fair Labeling and Informed Consent Act to members of the US House and Senate, legislation that protects religious rights, moral conscience and requires informed consent on medical products using aborted fetal or embryonic materials.
Ms Vinnedge is considered the foremost authority on the use of aborted fetal cell lines in medical products and vaccines. Her organization's Campaign for Ethical Vaccines has gained the backing of over 638,000 supporters nationwide including numerous medical professionals, pro-life organizations, religious and political groups.
Wednesday, 01 April 2020 06:53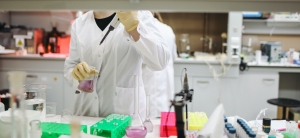 On March 25th, Children of God for Life exposed Moderna's use of the aborted fetal cell line HEK 293 and the morally produced version by Sanofi Pasteur. This time it's Janssen Pharmaceutical, owned by Johnson and Johnson, that is using their PER C6 Ad5 technology, derived from an aborted baby's retinal tissue.