Welcome

Debi Vinnedge
Debi Vinnedge is the Executive Director of Children of God for Life, a non-profit, pro-life organization focused on the bioethic issues of human cloning, embryonic and fetal tissue research. In addition she serves as a member of the Board at Sound Choice Pharmaceutical Institute and her organization is an official member of the American Life League Associates program.
Ms Vinnedge is a nationally recognized author and speaker and has provided written testimony for Congressional hearings on embryonic stem cell research. She introduced the Fair Labeling and Informed Consent Act to members of the US House and Senate, legislation that protects religious rights, moral conscience and requires informed consent on medical products using aborted fetal or embryonic materials.
Ms Vinnedge is considered the foremost authority on the use of aborted fetal cell lines in medical products and vaccines. Her organization's Campaign for Ethical Vaccines has gained the backing of over 638,000 supporters nationwide including numerous medical professionals, pro-life organizations, religious and political groups.
Monday, 02 September 2019 00:13
This meticulously researched document explains the direct link to the abortions involved, the cell lines created and gives footnote links to the science documents which describe the work of the scientists who use aborted babies to create vaccines.
Tuesday, 21 May 2019 22:15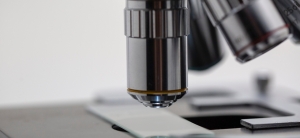 Catholic News Agency recently published an article which is full of errors regarding the part abortion plays in the production of vaccines. This response seeks to clarify those misunderstandings and misrepresentations.