Tuesday, 20 November 2018 19:10
Our Children Need Protection NOW
Written by Guest Post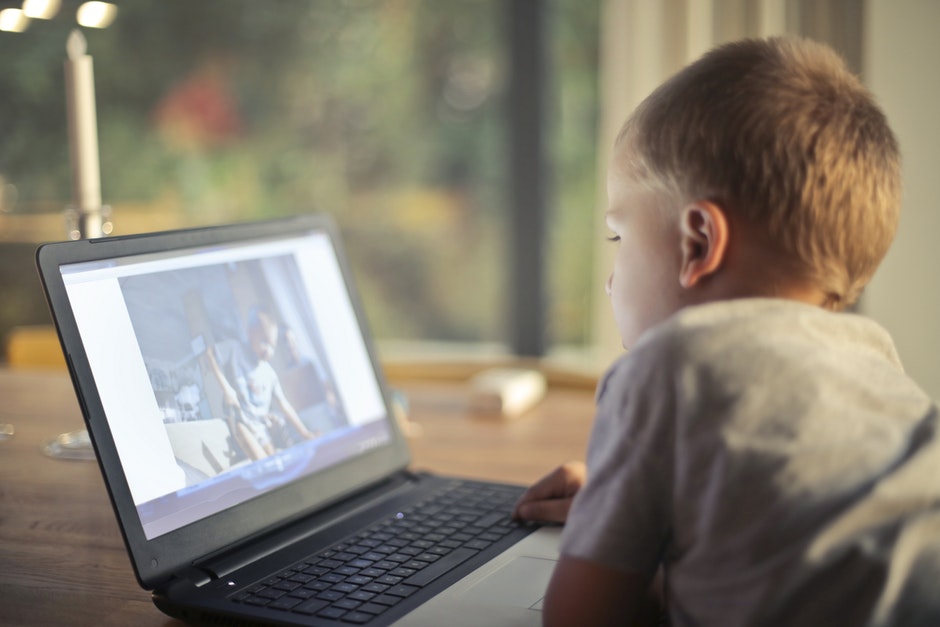 Children are raping children in our classrooms and playgrounds.
One 6 year-old girl was sexually assaulted at school by two 7 year-old boys. The Australian of 27,28 October 2018 says:
"Disturbing acts of sexualised behaviour among young children are becoming more frequent in schools as mobile devices result in children being exposed to pornography…".

" ... The prevalence of internet-connected mobile devices and the ready accessibility of porn via a simple Google search has led to a rise in child-on-child sexual assaults across all education sectors and demographics as children re-enact in playgrounds and classrooms what they see online."
In other words, children in Australia are raping other children in our schools and playgrounds solely due to internet porn!
Our children deserve better protection.
We now have a professing Christian as PM and he can enact Opt In legislation for internet porn. The United Kingdom and Iceland have taken this positive step: if you want internet porn on your computer you must apply for it. Severe penalties, fines and even jail sentences can be imposed on those ISPs who provide internet porn to those who do not apply for it in these 2 countries.
This poor little 6 year-old girl would have been protected from this horrible sexual assault if the parents of the 7 year-old boys had simply availed themselves of this vitally important service.
It is available in other 1st world countries, why not protect our children in Australia this way as well?
When we asked former Prime Minister Malcolm Turnbull to enact such sensible legislation he refused and established a new government department - an eSafety commissioner. One thing we do NOT need is more government. Remember the fight we had with the Office of Film and Literature Classification to simply place Penthouse and other porn magazines in a "Restricted" category and prohibit its legal sale/access/perusal/display to children? We won but what a fight!!!
Question - How would the little 6 year-old girl's sexual assault be prevented by Turnbull's inadequate law?
Answer - She wouldn't!
Here's Turnbull's solution: AFTER the serious sexual assault occurred and IF the offending internet imagery was reported to the eSafety commissioner and IF the commissioner decided it did indeed violate some sort of standard then MAYBE some action MIGHT be taken. Turnbull's unacceptable approach to this serious problem simply reinforces his worldview of more government being the answer to any question.
Just think, more government employee junkets to interstate and international conferences with more discussion groups, more White Papers, more Think Tanks, more position papers and more experts talking, writing and pontificating on how the government can get bigger, cost the overburdened taxpayers more money and get more involved in our lives.
Bigger government is NOT the solution to the problem of Australian children raping other Australian children in our schools and playgrounds.
How you can help
Please go to

www.ausfamily.org

click on "Take Action".

Scroll down to "politicians".

You will see ALL the contact details - phone, fax, address and email - of the Prime Minister, his Cabinet colleagues and each and every member of parliament in Australia, Senate and House of Representatives.

address letters to The Prime Minister, Parliament House, Canberra ACT 2600

Changing the wording slightly, especially the introductory sentence, is always a good idea.

But…better to send the sample email "as is" than not at all!
Sample letters/emails

:
[box] Please enact Opt-In legislation for internet porn in Australia.
It is now proven that we have children raping children in Australia's schools as a direct result of exposure to internet pornography. If Australia enacted Opt-In laws that forbids ISPs sending internet porn to those who have not applied for it our children would be better protected. Don't you agree and will you enact such a law? Other countries have introduced this legislation and it costs the government nothing. Please reply soon as my friends and colleagues await your response.[/box]
[box] Will you please enact Opt-In legislation for internet porn in Australia to help protect our young children from unwanted and dangerous exposure to pornographic imagery? Such imagery is proven to produce imitative criminal behaviour and places ALL of our children at risk. Other 1st world countries such as Iceland and Great Britain have introduced such legislation.
It is now proven that we have children raping children in our schools and playgrounds after viewing internet porn and such Opt-In laws will go a long way in protecting our precious young ones. Can you help us protect our children from serious sexual assault by enacting Opt-In legislation?
Please reply soon as all of my family, church, school members and friends are extremely interested in your response.[/box]
[box] Aussie kids are seriously damaged by premature exposure to internet porn and are sexually assaulting other children as a result. Parents in Australia, whose children have phones connected to their adult accounts, could more easily protect their children from such dangerous exposure to pornographic imagery with Opt-In laws which have been enacted in other countries. Will you please introduce and pass legislation that requires ISPs to only provide internet porn to those who apply for it? Don't you agree that this will better protect our precious young children?
Please reply soon as all of my family members are extremely interested in your response.[/box]
The Winnable War
Our supporters have been faithful warriors with us in the "Winnable War" for many years and we cannot thank them enough. We cannot win the war if we do not fight the battles. Thank you for helping us fight this battle and for forwarding this message to as many like minded people as possible. Please send us any email list and we will forward it for you!
Remember, we cannot defeat them with our lobbying efforts - the Safe Schools and Same Sex marriage results have proven that. We cannot defeat them with our finances - the enemy is much more wealthy than we will ever be. We cannot defeat them with our politics - look at the abortion and prostitution laws and the ALP state governments across Australia. We CAN defeat them however when we rely upon Jesus and bring him into the picture! Pray over your letters, emails and phone calls and humbly speak with the authority of the King of Kings. When we bring Jesus into the picture, the picture HAS to change. We've seen it happen time and time again.
One more way to help
We need your help. The end of last year I had 5 arteries replaced in my heart. Immediately preceding that I had surgery to remove a massive kidney stone, had steel pins inserted in my broken ankle, pneumonia, influenza, and heart failure. I will soon be 70 years-old but have been declared fighting fit by my cardiologist and GP and am back in the battle big time! Praise God! However, we need finances perhaps like never before and have been completely relying upon the providence of Almighty God for all of our bills. Help us financially if you can.
PayPal:

This email address is being protected from spambots. You need JavaScript enabled to view it.

Direct Deposit:

ANZ acct name Australian Federation for the Family

BSB 014672

ACCT 3841 08095

post: c/- Grove Post Office, Grove Tasmania 7109 ph 0488 460 404.
Latest from Guest Post