Augusto Zimmerman
Dr Augusto Zimmermann PhD (Mon.) LLB (Hon.) LLM cum laude, CertIntArb., DipEd., is Professor and Head of Law at Sheridan College in Perth, Western Australia, and Professor of Law (adjunct) at the University of Notre Dame Australia, Sydney. In addition, he is a former Law Reform Commissioner with the Law Reform Commission of Western Australia (2012-2017). He has also served as Director of Postgraduate Research (2011-2012 and 2015-2017) and Associate Dean, Research (2010-2012) at Murdoch University. During his time at Murdoch University, he was awarded Murdoch University's 2012 Vice Chancellor's Award for Excellence in Research. Dr Zimmermann is also President of the Western Australian Legal Theory Association (WALTA), and the Editor-in-Chief of the Western Australian Jurist law journal.
Tuesday, 23 June 2020 08:55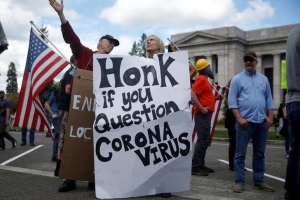 The Covid lockdown has infringed the rights and liberties of ordinary Australians in ridiculous ways while leftists have been able to turn up at protest rallies for this, that and the other. Spot the tilt to the left, facilitated by the State? The double standards are palpable.
Monday, 22 June 2020 23:59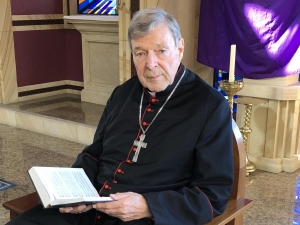 Australian leaders are fond of making apologies. Perhaps one is owed to Cardinal Pell following his High Court exoneration. Among the many public figures who owe such an apology, the Cardinal might well expect one from our Prime Minister.