Dave Pellowe
Speaker, conservative media host
Dave Pellowe is a seasoned communicator, political campaigner, and the host of online video talk shows, "Pellowe Talk", "Church And State", and "TheHeterodox.TV". He's interviewed notable Senators and Members of Parliament, media personalities, leading ethicists, authors, pastors, activists, lawyers and entrepreneurs in the fearless pursuit of Truth.
Friday, 14 June 2019 10:28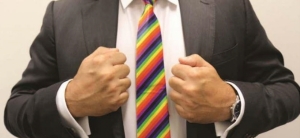 Did Qantas fire Israel Folau? Are SJW corporations running the nation's public policy now? What can we do to make them stick to their knitting? Dr Jeremy Sammut has written a book answering just that question.
Wednesday, 05 June 2019 23:57